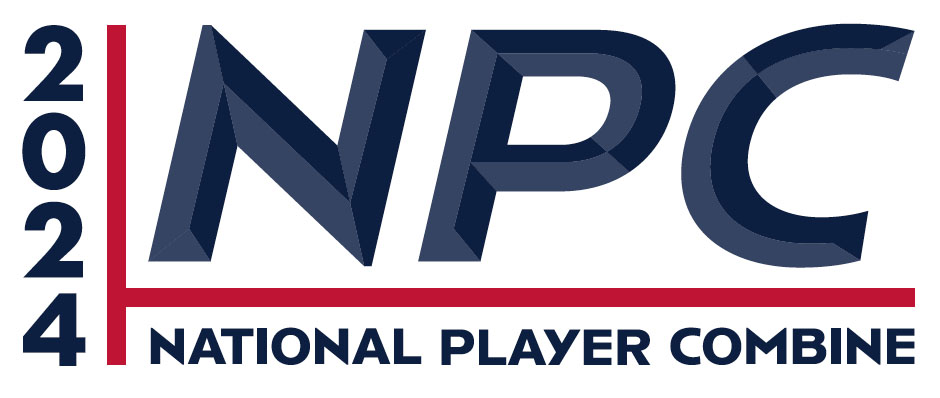 Prove it on the Field at The Proving Grounds
2 Sessions




July 18-20, 2024




July 20-22, 2024
*Classes of 2025, 2026, 2027, 2028*
REGISTRATION OPENS MONDAY, JANUARY 15, 2024
2023 NATIONAL PLAYER COMBINE POST-EVENT ANALYTICS & INFO
All of the NPC Data is compiled for Session #1 and Session #2 and every athlete's online profile is available!
Class Profile and Assessment Analytics (Field Player and Goalkeeper) broken down by class are also now available.  You can use this data to compare your scores and times to your class high, average, low and score breakdown.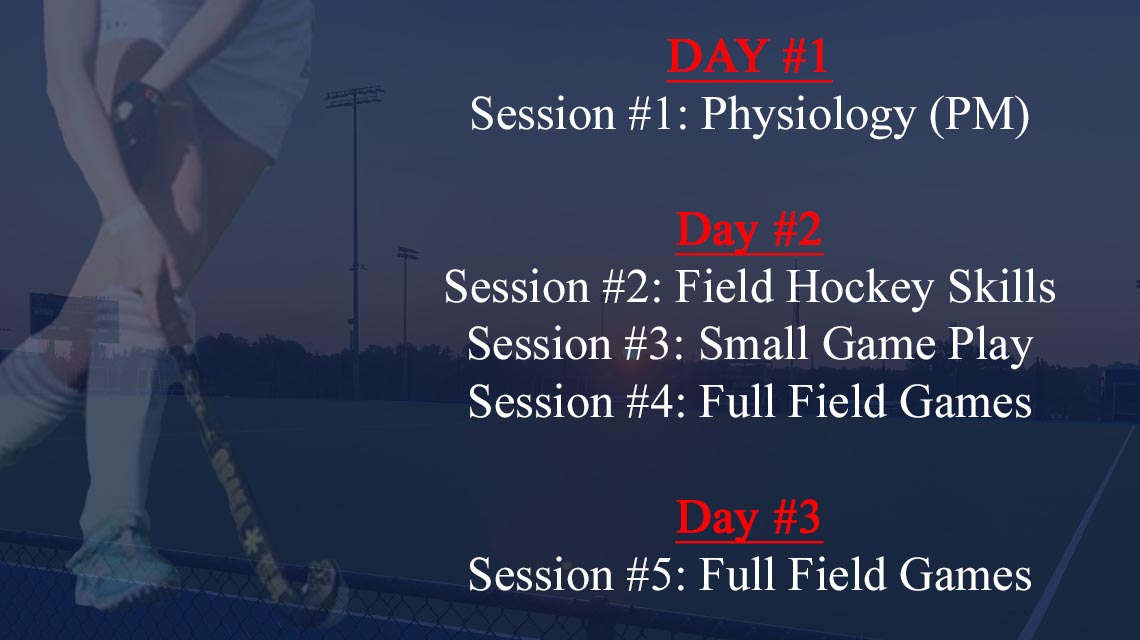 The National Player Combine (NPC) is an event like no other.  The focus is on athlete development coupled with objective and standardized assessments that measure for speed, strength, agility and skill execution in a high-level showcase camp environment on a world-class water-based surface.  At the NPC, there are no "Club Politics" and no "Coaches Favorites".  Each athlete is objectively assessed utilizing electronic speed gates, jump mats, radar guns, the beep-test and numerous standardized skill stations.  
The 3-day program includes physiological and field hockey skills assessments, small group play, and full field 11v11 play. The curriculum utilizes similar assessment and training methods as top Division 1 college programs and the USA Women's National Team. 
Upon completion of the event, athletes receive an online NPC Athlete Profile, which provides objective feedback and analytics on their personal performance throughout the NPC and how they matched up against other participating athletes and their specific class.
[LEARN MORE ABOUT THE NATIONAL PLAYER COMBINE & WHAT SETS IT APART FROM OTHER EVENTS]
All NCAA Division 1, 2 and 3 college Head and Assistant Coaches will be invited to recruit.
Cost: $595
Includes: Reversible numbered jersey, NPC Athlete Profile, access to full game video footage
Open to any and all females in the Classes of 2025, 2026, 2027 & 2028. Limited only by session capacity and position (field players/GKs)
The NPC Attracts Top Talent
200+ athletes who are currently ranked in MAX Field Hockey's Top 150 Rankings
for the Classes of 2022 through 2025 have attended the NPC
Where are they headed- College Commitments for NPC alums for the past 2 Years
American University (x4)
Amherst College
Appalachian State University (x4)
Ball State University
Bentley University
Bloomsburg University (x2)
Boston College (x3)
Boston University (x5)
Brown University (x6)
Bryant University
Bucknell University (x3)
Catholic University
Central Michigan University (x4)
Coker University
Colgate University (x4)
College of the Holy Cross (x3)
College of William & Mary (x2)
Columbia University (x2)
Converse University
Cornell University (x2)
Dartmouth College (x2)
Davidson College (x4)
Duke University (x3)
East Stroudsburg University
Fairfield University (x4)
Georgetown University (x7)
Gettysburg College
Hamilton College
Harvard University (x3)
Haverford College (x2)
Hofstra University (x3)
Indiana University (x2)
James Madison University (x3)
Kean University
Kent State University (x2)
Kutztown University (x2)
La Salle University (x2)
Lafayette College (x4)
Lehigh University (x9)
Liberty University (x6)
Lock Haven University (x3)
Long Island University
Longwood University
Lycoming College
Mansfield University
Massachusetts Institute of Technology
Mercyhurst University (x2)
Merrimack College
Miami University (x4)
Michigan State University (x3)
Middlebury College (x3)
Monmouth University (x3)
Montclair State University
Northeastern University (x6)
Northwestern University (x4)
Ohio State University (x7)
Ohio University (x2)
Old Dominion University (x2)
Pennsylvania State University (x3)
Providence College (x2)
Queens University
Quinnipiac University (x4)
Ramapo College
Randolph-Macon College
Rider University
Rutgers University (x4)
Sacred Heart University
Saint Anselm College
Saint Francis University
Saint Joseph's University (x3)
Saint Louis University (x2)
Shippensburg University (x5)
Stanford University (x5)
Stonehill College
SUNY New Paltz
Syracuse University
Temple University (x4)
The College of New Jersey
Tufts University
University of California- Davis (x2)
University of Connecticut (x3)
University of Delaware (x4)
University of Iowa (x2)
University of Louisville (x4)
University of Maryland (x4)
University of Massachusetts (x5)
University of Massachusetts- Lowell (x1)
University of Michigan (x7)
University of New Hampshire
University of North Carolina (x4)
University of Pennsylvania (x2)
University of Richmond
University of Vermont (x5)
University of Virginia (x2)
Ursinus College (x2)
Villanova University (x6)
Wagner College (x2)
Wake Forest University (x5)
West Chester University (x2)
Yale University (x2)
MEET THE NATIONAL PLAYER COMBINE DIRECTORS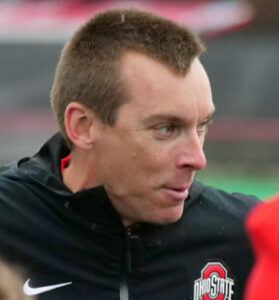 FIELD HOCKEY DIRECTOR
JARRED MARTIN
Head Coach, Ohio State University
Former U21 Women's National Team Coach
USA Field Hockey Men's National Team Member (2000-2012)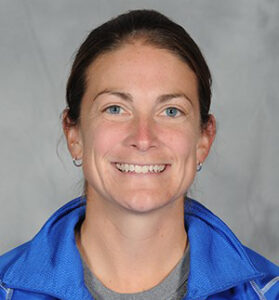 GOALKEEPING DIRECTOR
BARB WEINBERG
Head Coach, University of Massachusetts
Junior National Team Goalkeeper Coach
USA Field Hockey Women's National Team Goalkeeper (2005-2010)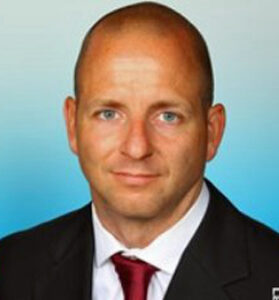 PHYSIOLOGY DIRECTOR
KYLE MCMINN
M.S., SCCC, CSCS, ATC
Former Director of Strength & Conditioning, USA Field Hockey Women's National Team